CBT Therapy Treatment for Intrusive Thoughts
Cognitive Behavioural Therapy (CBT therapy) Treatment for
Intrusive Thoughts or Pure O
Sue's Story
This case study was written to show how effective CBT Therapy Treatment is for Intrusive Thoughts.
Sue* is a professional dance choreographer in her mid-thirties who lives with her partner and her dog in Greenwich, London.
Nine months ago Sue was walking the dog in her local park when she saw some children playing football. Suddenly out of nowhere, an image came into her head that disgusted her and she found it morally reprehensible.
Sue tried to get the thought to leave her head but it just wouldn't go away. Over the next few weeks, more horrible and distressing thoughts of a similar nature kept coming into her Mind.
"They would plague me for hours and always be at the back of my mind – I thought I was going crazy or turning into someone I despised"
Everything she tried to "banish the thoughts from her mind" just wasn't working. She got very scared and that was the point when she reached out to the CBT Clinic London for help. She searched on Google and found that the most effective way to treat Intrusive Thoughts was Cognitive Behavioural Therapy or CBT Therapy.
"Everything I tried to get rid of these frightening and horrible images just wasn't working".
CBT Therapy Treatment for Intrusive Thoughts
Sue was assessed by one of our Senior CBT Therapists at the CBT Clinic London who reassured Sue that these thoughts were completely treatable and would not be a feature for the rest of her life. In fact, they were so common that the media had termed them "Pure O" a form of OCD.
"I was greatly relieved to hear this as some of the forums and articles I had found online had said that I would have to live with these distressing thoughts for the rest of my life. "
Sue's treatment plan was informed by the highly effective and clinically validated* CBT Therapy Model for the treatment of OCD. (see below)*
Although most people in Sue's case are not doing any "outside world" compulsions which often are present in a classic OCD case the CBT Therapy Model for OCD (see below) is always the one we use said Alistair Bond one of the Senior CBT Therapists at the CBT Clinic London. Often we find that although sufferers of "Pure O" are not doing outward compulsions they are often or always doing inward compulsions. In Sue's case, just one of the inward compulsions she was engaging in was counting backwards from 100 when the distressing images would intrude into her mind.
Once her treatment was concluded Sue's distressing Intrusive Thoughts had completely gone away and her anxiety had returned to normal.
"I am so grateful to the clinic and in particular to Alistair Bond. He taught me why and how to accept the images and thoughts and how to reduce and eventually overtime, completely stop the mental compulsions. I learnt to work on the obstacles and barriers inside of me that were stopping me from being able to accept these very difficult and upsetting thoughts. Eventually overtime I was able to accept and learn from the thoughts until one beautiful day they just left me. "
The Clinical Measures we use at the clinic allow us to see Sue's anxiety had reduced by 90% using Sue's self-reported scores from when she entered treatment to when she exited treatment, She also reported no further intrusions.
As is our policy at the clinic we always do a 3-month and 6 month follow up. This is best practice in CBT Therapy. We are pleased to report that at the 3 and 6 month follow ups Sue reported no further intrusions and her anxiety had consistently been improving.
"CBT Therapy is amazing for helping you with "Pure O" and OCD. If you haven't tried it yet my best advice is give it a go, you definitely won't regret it!"
CBT Therapist London
This article was curated by Alistair Bond – Senior CBT Therapist in London. He is the Clinical Director of the CBT Clinic London and he specialises in treating "Pure O" and OCD.
If you or a loved one are struggling with intrusive thoughts, please get in touch with us. You call our friendly reception on 0207 157 9924, email info@cbtcliniclondon.com or simply fill out our new patient registration form and we'll get back to you.
We offer CBT Therapy either Online or Face to Face in our London Clinic. We also offer the option to combine both to suit your lifestyle and preference.
*We thank Sue (name has been changed) for her kindness and generosity in sharing her success story to help and inspire others.
Related Posts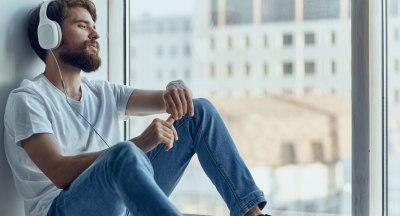 What actually in this life are we responsible for? This is an...