Are you suffering with Intrusive Distressing Thoughts or Pure O?  Here is a guide to help you?
What are Intrusive Thoughts?
Intrusive thoughts are unwanted, distressing thoughts that occur in people's minds and repeat or worsen over time. Intrusive thoughts can often be disturbing, causing anxiety and fear. It is very common to have them when around or about loved ones. People often have intrusive thoughts about violence or sexual acts, which can keep people stuck in a vicious cycle. Intrusive thoughts are sudden and stressful. They can "come out of nowhere". Almost always the thoughts are in direct contrast to people's value systems and what they really want to be thinking about.
Intrusive thoughts can be mistaken for Obsessive Compulsive Disorder (OCD). OCD can cause intrusive thoughts but following a Programme of OCD targeted CBT Therapy can really help.
Of course, people without OCD can suffer from intrusive thoughts that do not disappear quickly. These thoughts can have lasting detrimental psychological effects usually due to their upsetting and distressing nature.
Are Intrusive Thoughts Normal?
Invasive thoughts are normal. Everyone has random, intrusive thoughts that have no bearing on what they're doing or thinking. However, persistent, anxiety-inducing negative intrusive thoughts can be distressing and may affect your health and happiness. Seeking professional help will help.
What are the Most Common Intrusive Thoughts?
Intrusions do vary. Some people have disturbing thoughts about hurting themselves, while others worry about hurting others. Intrusive thoughts can hinder happiness, health, and fulfilment. They can cause severe stress, anxiety, and create career disruption if left untreated.
Some of the most common intrusive thoughts:
Thoughts about hurting yourself, others, or violent scenarios
Sexual acts or distressing sexual situations (like being attracted to children, family members, or rape)
Your relationship (overanalysing innocent behaviour, paranoia about infidelity, finding faults in your partner)
Religion
Poisoning
Self-criticism
Sexuality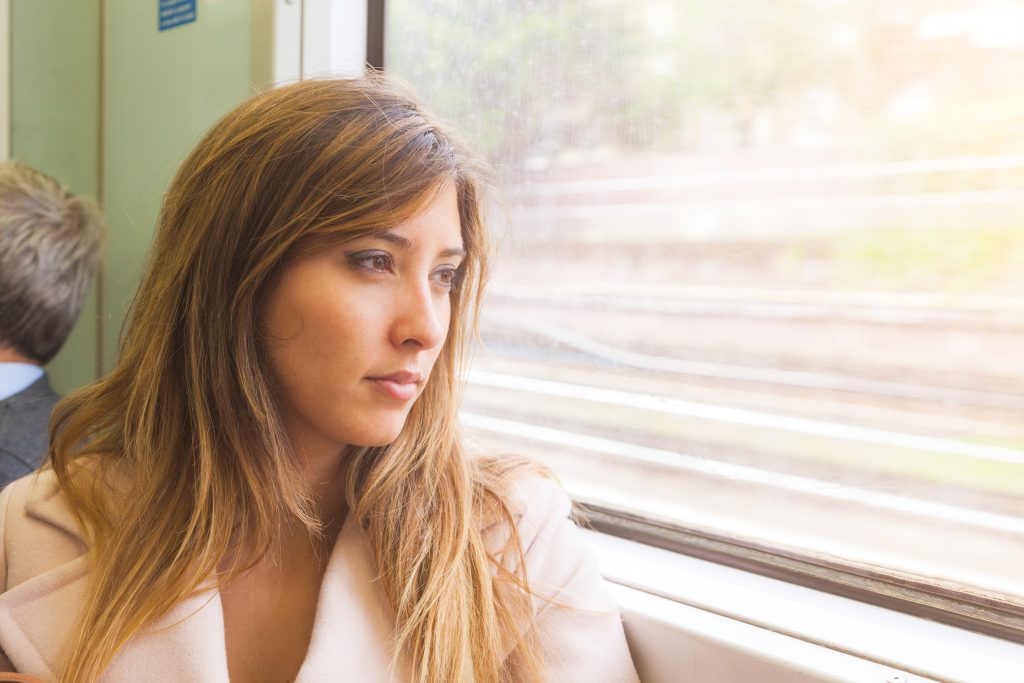 Pure O Specialists at the CBT Clinic London
Our specialists have decades of experience diagnosing and treating intrusive thoughts in top UK and international institutions. We know that the right treatment combination can transform lives, so our experts stay up to date on the latest psychological developments to provide you with the best care.
These are some of the most common intrusive thoughts, but the brain is a complex think tank, so you may have intrusive thoughts about personal events and situations that are not listed here. If you want to discuss any aspect of your intrusions please contact us here.
How are Intrusive Thoughts Treated?
Cognitive Behavioural Therapy (CBT Therapy), Mindfulness Meditation and Medication can all be used to treat intrusive thoughts. We'll tailor a plan to your circumstances, medical history, and underlying conditions to help you live a balanced life free of intrusions.
The CBT Clinic London understands intrusive thoughts and can help. After assessing your symptoms, medical history, and frequency and duration, we can diagnose intrusive thoughts and help you live without them.
Schedule an appointment today to learn how you can master your intrusive thoughts. Your consultation will reveal your diagnosis and a customised treatment plan.
Book online with our intrusive thoughts treatment specialists. Register via our new patient form.
Online intrusive thoughts evaluation and diagnosis.
Prefer flexible payments? We offer payment plans.
How does The CBT Clinic London Treat Intrusive Thoughts?
The CBT Clinic London treats intrusive thoughts holistically. We'll customise a treatment plan using Cognitive Behavioural Therapy (CBT Therapy), Mindfulness Meditation and Medication (when indicated).
We will first conduct a thorough assessment to determine the cause of your invasive thoughts. After a professional diagnosis, we will create a customised treatment plan to ensure the best therapeutic results. Medication may be part of your treatment.
Intrusive thoughts can make you feel out of control, so a good treatment plan can change your life.
What is the process?
1 -We start with a professional intrusive thoughts diagnosis and a personalised assessment report, which you can share with your GP, to ensure a perfect treatment plan.
2. – Our specialists will tailor a treatment plan to your therapy and medication needs. We know the benefits of each treatment and medication and can explain them to you during your appointment.
3. – We recommend follow-up appointments to review progress, discuss concerns and adjust medication doses to help intrusive thought patients recover.
Intrusive Thought Treatment London
After our thorough assessment and intrusive thoughts diagnosis, you'll receive a tailored, balanced treatment plan to manage your symptoms and reduce the condition's impact on your life.
Related Posts
Although CBT is a therapy that predominantly focuses time, effort, change,...